Risography
EMM Lab is home to an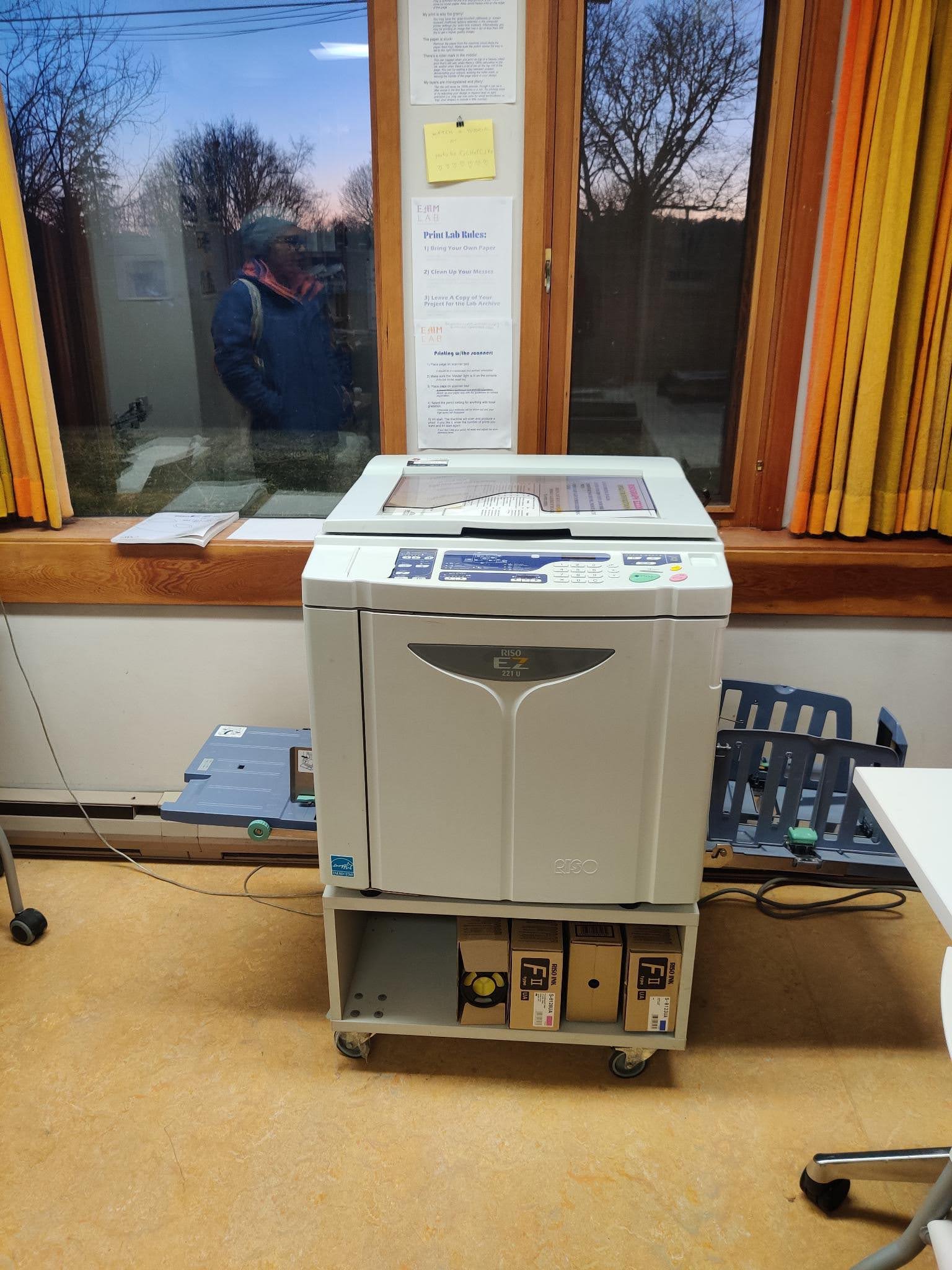 EZ221 Risograph machine. It's like a cross between a screen printer and a photocopier: it can make high volumes of quick, cheap, and vividly coloured prints using a computer controlled screen, printing one ink colour at a time.
Like all our equipment and spaces, we're open to sharing this resource with students and community members who are working on allied projects. Contact us if you have an idea you'd like to pitch.

Watch these basic tutorials on printing + scanning , basic image design with Affinity Photo , and duotone images in Affinity Photo, to get aquainted with different ways of working with our Risograph machine.